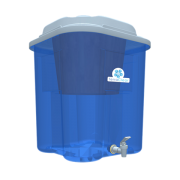 Dealers By Province
Quick Filter Facts
Filters Up To
55 liters per day
Clean Water Storage
36 liters
Guarantee
2 years
TerraClear is a social enterprise located in the Lao PDR. We focus on overcoming financial, common practice, and technological barriers through education and promotion. Lao Ceramic water filters are sold throughout urban and rural areas. Through partnerships, the very poor and marginalized are assisted.

The Lao Ceramic water filter has been sold in every province of the country. Our grassroots sales network has a strong presence in one province and has grown in both the national capital and another key southern province. Growing TerraClear's sales network is our primary strategy in expanding our services nationwide.

TerraClear is the first and only scalable producer of household water filter products in the Lao PDR. We provide work for over sixty dedicated local staff, and supply a majority of the income for a group of 85 artisans in Southern Laos.

TerraClear strives to see positive social and environmental gains throughout the Lao PDR.